Accelerate Your Journey to the Cloud
Start with proven infrastructure from Cisco and EMC VSPEX.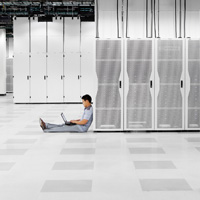 A Complete, Modular Virtualization Solution
Cisco and EMC are offering VSPEX solutions built on Cisco Unified Computing System (UCS) infrastructure architecture. The VSPEX solutions integrate computing, networking, and storage resources to provide a unified data center framework that delivers outstanding performance for virtualized business applications.
In combination with EMC storage solutions, these reference configurations enable flexible solutions that can easily be scaled, optimized for a variety of application workloads, configured for virtual desktop applications, and optimized for mixed application workloads and cloud environments.
Solution Design Guides