Transforming the Data Center
Cisco and Red Hat deliver superior unified data center technologies (1:23 min)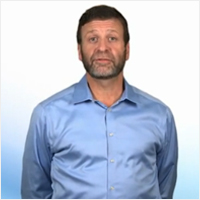 Red Hat, the world's leading provider of open source software, has joined forces with Cisco to offer a comprehensive and versatile enterprise computing solution.
Customers benefit from the powerful allies' combined vision and capabilities for designing and implementing next-generation data centers. Cisco and Red Hat deliver a standards-based, cohesive, unified environment that easily scales to meet the needs of the business while reducing total cost of ownership (TCO).
The partnership of these two companies brings you:
Scalable human and physical resource efficiency
Deployment, increased security, and scalability of high-performance enterprise applications to meet business needs
Support for large, economical memory capacity for the most demanding enterprise applications
An infrastructure that reduces TCO, speeds application delivery, and improves application availability and performance
Cisco Unified Computing System and Red Hat Enterprise Virtualization (RHEV) software deliver hardware-accelerated virtual I/O.
Your business gets cost-effective high availability and scalability propelled by the momentum of the open source community.
Virtualization Solution Overview
Cisco and Red Hat technologies created an on-demand service to deliver peer-to-peer HD video over the Internet. (PDF - 963 KB)
Learn More
The combination of Red Hat Enterprise Linux and the Cisco Unified Computing System offers organizations a long-term platform for deploying powerful computing infrastructures.
You'll get significant price and performance benefits from Red Hat Enterprise Linux compared to competing software platforms
At-A-Glance
Brochures
Overview
Unified Computing System Partner Ecosystem Video-Red Hat
Close
Viewing this video requires Adobe Flash Player 8 with JavaScript enabled.
The certification of Cisco Unified Computing System on Red Hat Enterprise Linux (RHEL) and Enterprise Virtualization (RHEV) provides customers enormous flexibility to deploy applications that run on RHEL and RHEV.
Additional Resources
At-a-Glance
(1)
Red Hat and Cisco Computing Solution
(PDF - 200 KB)
Solution Overviews
(1)
Cisco Unified Computing System and Red Hat Solution
(PDF - 960 KB)