IPv6 in Internet Edge
Deploy IPv6 at the Internet edge to ensure business continuity.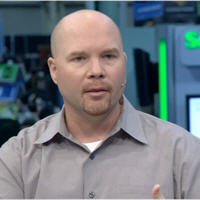 IPv6 in Internet Edge
Close
Viewing this video requires the latest version of Adobe Flash Player with JavaScript enabled.
Deploying IPv6 in the Enterprise Internet Edge
December 20, 2011
Over the last several years enterprise companies have been focused on three main strategies for IPv6 implementation: Core-to-edge, edge-to-core, and Internet edge only.
The Internet edge-only implementation strategy is now the most pervasive of all three deployment models. It enables an enterprise to connect critical content and services to the Internet over IPv6. This allows for business continuity of revenue generation regardless of the protocol that a customer or partner uses to reach those services.
Many enterprises will have a two-pronged approach to IPv6. In the short-tem, they will quickly deploy enough IPv6 at their Internet edge to ensure business continuity over the next-generation protocol. The longer-term and slower rollout approach involves using the core-to-edge or edge-to-core models.
The focus of this Cisco Validated Design (CVD) is to show basic deployment options for the following scenarios:
Full dual stack
Server-load-balanced IPv6-to-IPv4 (SLB64)
Stateful Network Address Translated IPv6-to-IPv4 model (NAT64)
Locator/ID Separation Protocol (LISP)
The core-to-edge and edge-to-core models are discussed in detail in the Deploying IPv6 in Campus Networks and Deploying IPv6 in Branch Networks CVDs.
Additional Resources
Solution Author
| | | |
| --- | --- | --- |
| | | Principal Engineer |
Related Links
IPv6 Topics
Related Links