Tested and True MPLS WAN
Read the MPLS WAN Technology Design Guide. (PDF - 2.3 MB)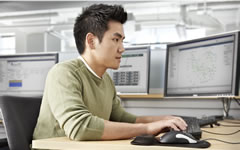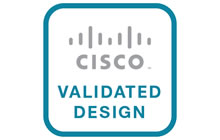 Cisco Validated Designs (CVDs) provide the framework for systems design based on common use cases or current engineering system priorities. They incorporate a broad set of technologies, features, and applications to address customer needs. Cisco engineers have comprehensively tested and documented each CVD in order to ensure faster, more reliable, and fully predictable deployment.
Enterprise WAN Framework Designs
These guides describe CVDs for WAN framework technologies, such as Multi-Protocol Label Switching (MPLS) and Dynamic Multipoint VPN (DMVPN).
Additional WAN CVD Design Guides
These guides describe CVDs for technologies that improve WAN performance and efficiency, such as NetFlow, Medianet, and application optimization.