NOTE:
This product is no longer being sold and might not be supported. View the End-of-Life Notice to learn:

End-of-sale and end-of-life dates
What replacement products are available
Information about product support
Unified Communications for Small Businesses
Communicate effectively by reaching the right resource the first time. Now your small business can deploy an affordable, easy-to-manage communications system with Cisco Unified Communications 500 Series for Small Business. The series supports:
From 8 to 138 users in flexible deployment models based on your needs
A wide array of IP phone models
Public switched telephone network (PSTN) interfaces
Internet connectivity with security services
The series eliminates the need for multiple servers and combines voice, data, video, security, and wireless capabilities. It integrates with existing desktop applications such as calendar, email, and customer relationship management (CRM) programs. Integrated smart applications also help boost employee productivity.
Cisco Unified Communications 540 Series
Video Data Sheet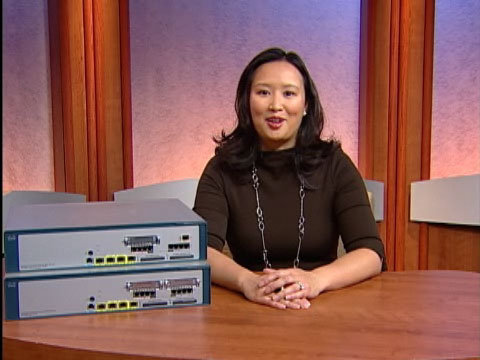 Brief introduction to the Unified Communications System 560 Series for Small Business. (2:47 min)
Viewing this embedded video requires the latest version of Adobe Flash Player with JavaScript enabled.
Get the Flash Player
Product Features:
From 8 to 138 IP phone stations (comes with 24 user licenses)
From 4 to 12 analog trunks or 2 to 6 Basic Rate Interface (BRI) digital trunks
Optional one or two T1/E1 voice interface (Primary Rate Interface [PRI] and channel associated signaling [CAS])
Integrated voicemail
Automated attendant
Integrated business productivity applications
Integrated security
Music on hold
Integrated wireless on select models
Simple system configuration and management
You Might Also Be Interested In
Cisco Smart Business Communications System
Cisco Unified IP Phones 7900 Series
Cisco Small Business SPA 500 Series IP Phones
Cisco Small Business ESW 500 Series Switches
Cisco SR 500 Series Secure Routers
Solarwinds ipMonitor third-party monitoring application
Product Support Services
Cisco's Services can help you increase operational efficiency, lower support costs, and improve availability risk management.
Additional Resources