Achieve Operational Excellence
The Emulex CIO discusses three things all CIOs should work on to achieve operational excellence (Video - 4:56 min)
Achieve Operational Excellence
Close
Viewing this video requires the latest version of Adobe Flash Player with JavaScript enabled.
Save Smarter
Every company needs to make the best use of their IT budget.. But short-term cost considerations shouldn't stand in the way of long-term growth.
Think about ways you can invest wisely to realize significant organizational savings, and still pave the way for future expansion . The best investments not only cut operational costs,but also reduce energy consumption, minimize management challenges, and lower a technology's total cost of ownership.
Consider the benefits of:
Virtual technologies that free employees to work remotely, cutting real estate and energy costs alike
Cisco TelePresence capabilities to reduce travel expenses while improving collaboration
Consolidated and centralized infrastructure that results in maintenance and management savings
Managed services and cloud technologies that takes full advantage of the contributions of in-house IT staff
Improve Operational Efficiency and Reduce Costs
With Cisco Collaboration for Events, you can enhance the way you share information with employees, engage customers, motivate and develop teams, and build loyalty with partners. It allows you to:
Reduce the costs of live attendees, while delivering new and better experiences
Improve logistical overhead and shorten time to market
Save money that you can invest in other marketing priorities
Reduce your carbon footprint
Learn more about Cisco Collaboration for Events and how it can help you transform the event experience.
Featured Content
Global Sales Experience Case Study
Read how Cisco improved a large event to motivate and educate attendees.
Improve Events with Collaboration

Learn how using Cisco technology can improve attendee and exhibitor experiences. (Video- 2:39 min)
Improve Events with Collaboration
Close
Viewing this video requires Adobe Flash Player 8 with JavaScript enabled.
A flexible network architecture can have a big effect on your organization's profitability: it speeds the deployment of new products and services, helps ensure business continuity, and can improve employee productivity. In many cases, you'll facilitate growth while also cutting maintenance and management expenses.
At a time when companies are monitoring costs especially closely, it's easier to justify architectural investments that offer measurable payback, such as:
Reusable components and services
Virtual technologies
Integration and consolidation of systems, applications, and data
Improved information-sharing capabilities
Virtual Meeting Savings Add Up
Cisco saved more than US$130 million thanks to a TelePresence solution that also shortened the company's sales cycle.
Learn More
Featured Content
Architecture Brings Order to IT Spending
See how a strong enterprise architecture can help contain out-of-control spending.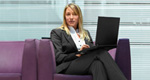 Learn More
Send inquiries to:
Contact Us
Request Callback
Call a local Cisco office directly:*
866-428-9596
* We are open 7a.m. to 6 p.m., Monday through Friday, or 7a.m. to 1 p.m., Saturday.
For a complete list of ordering, financing, and service options, visit the Ordering pages.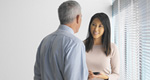 Cisco Certified Partner
Cisco Certified Channel Partners work with companies to identify the best products and solutions for their challenges.
Contact Your Direct Cisco Representative
Customers who have a direct purchasing agreement with Cisco should contact their account managers.
Cisco Services
Accelerate business success with services from Cisco and our partners.