Benefits of Innovations
The Trend Micro CIO discusses why innovation yields growth and cost savings. (Video - 5:25 min)
Benefits of Innovations
Close
Viewing this video requires the latest version of Adobe Flash Player with JavaScript enabled.
Give employees the tools to innovate so you can:
Beat the competition by introducing a new product or service quicker.
Streamline your manufacturing or production process to maximize profits.
Swap ideas, share materials, and innovate with others, including those outside the organization.
Incorporate feedback from customers into product development and marketing.
Case Studies
Reports
Marriott Takes Disaster Recovery Underground
The hotel's disaster recovery facility is helping manage risk and save the environment.
Learn More
Expand Your Audience and Brand
Until recently, most events were closed environments that were limited to a certain number of days. Now, with Cisco Collaboration for Events, you can extend your brand and your event, and gain the benefits of:
Expanding your brand beyond the walls of the physical event
Allowing guest speakers and subject matter experts to participate at the exact time you need them
Letting people join your event either in- person or virtually
Learn more about Cisco Collaboration for Events and how it can help you transform the event experience.
Improve Events with Collaboration
Close
Viewing this video requires Adobe Flash Player 8 with JavaScript enabled.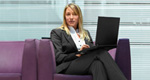 Learn More
Send inquiries to:
Contact Us
Request Callback
Call a local Cisco office directly:*
866-428-9596
* We are open 7a.m. to 6 p.m., Monday through Friday, or 7a.m. to 1 p.m., Saturday.
For a complete list of ordering, financing, and service options, visit the Ordering pages.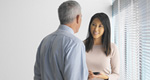 Cisco Certified Partner
Cisco Certified Channel Partners work with companies to identify the best products and solutions for their challenges.
Contact Your Direct Cisco Representative
Customers who have a direct purchasing agreement with Cisco should contact their account managers.
Cisco Services
Accelerate business success with services from Cisco and our partners.