Metro Health Improves Patient Care
See how Metro Health optimizes clinical workflow and improves patient care. (3:41 min)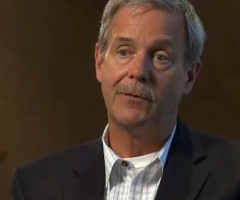 Metro Health Improves Patient Care
Viewing this video requires the latest version of Adobe Flash Player with JavaScript enabled.
Optimized Clinical Workflow and Patient Care
Bill Lewkowski, CIO and Executive VP of Metro Health, describes his strategy for embracing virtualization in the past four years and the challenges the business now faces in supporting newer technologies and a variety of mobile devices.
More on Healthcare Innovation

See how this benefits firm transforms physician interactions. (3:34 min)
CareCore National
Viewing this video requires the latest version of Adobe Flash Player with JavaScript enabled.

Hear how the CIO of Sheikh Khalifa Medical City improved satisfaction rates by 28%. (2:23 min)
Expanding Healthcare Communities
Viewing this video requires the latest version of Adobe Flash Player with JavaScript enabled.

See how to extend access, improve outcomes and lower costs across the entire healthcare community. (PDF - 11.8 MB)
Implementing Healthcare Innovation
Explore innovative approaches to transforming healthcare.
View solutions that facilitate continuing education in healthcare and foster collaboration.
Learn about our open, validated end-to-end architecture for virtual desktop computing and collaboration.
Expert Insight
Bill Lewkowski
CIO and Executive VP, Metro Health
"We needed to find a way that our clinicians, physicians and nurses could get at our information from anywhere, at any time in a very quick way."
Cisco Healthcare Blog
Join the CIO Community
Executive Connection
Benefit from leadership and expertise at Cisco.

Senior Vice President, Corporate Affairs
Executive Bios
About Cisco
Investor Relations