Operational Excellence
Learn how a clear vision and roadmap led Sega Europe to operational excellence. (3:54 min)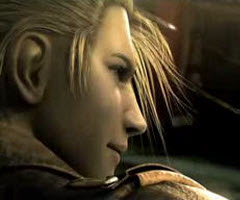 Operational Excellence
Close
Viewing this video requires the latest version of Adobe Flash Player with JavaScript enabled.
See how Cisco Borderless Access solutions deliver powerful systems capabilities that encourage business innovation with video, mobility, and security.
More on Operational Excellence

Strategic network and collaboration technology helps SEGA improve its competitive edge.

Emulex CIO discusses three areas CIOs should focus on to achieve operational excellence.

Three CIOs engage customers and partners to increase sales, growth, and efficiency.
Implementing Operational Excellence
Securely connect anyone, anywhere, on any device, at any time.
Help your people to communicate more naturally, anywhere, anytime.
Connecting gaming and hospitality systems deliver greater profits, higher efficiency, and personalized guest experiences.
Achieving Operational Excellence
Close
Viewing this video requires the latest version of Adobe Flash Player with JavaScript enabled.
Expert Insight

Stuart Wright
IT and Network Director, SEGA Europe
"Online gaming is all about your network. Without [a] high-quality kit, you haven't got a business."
Cisco Gaming Blog
CIO Community
Executive Connection
Learn about operational excellence leadership and expertise at Cisco.
Senior Vice President, Office of the Chairman and Chief Executive Officer, Cisco
Executive Bios
About Cisco
Investor Relations