Simplify IT Operations
See webcast to learn about new offers from VCE and Cisco.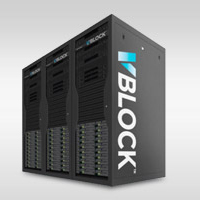 Simplify IT Operations
Reduce Risk and Accelerate Deployment
Accelerate your transition to pervasive virtualization and cloud computing. Deploy integrated systems that bring together Cisco Unified Data Center and technology partners EMC, NetApp, and Hitachi Data Systems (HDS).
Our integrated systems bring Cisco Unified Computing System (UCS) and Cisco Nexus together with technology from leading storage vendors. The result is a standardized infrastructure and the foundation to rapidly deliver data center applications, virtualized desktops, and cloud computing services
Vblock is a converged infrastructure platform delivered by VCE, a joint venture between Cisco and EMC with VMware and Intel.
FlexPod is an integrated system by Cisco and NetApp that, in conjunction with hypervisor and application partners, features pre-validated, shared infrastructure solutions.
This reference architecture from Cisco and Hitachi Data Systems features a flexible framework for cloud-network-ready, virtualized infrastructures.
VSPEX is a complete virtualization solution, validated by Cisco and EMC, and delivered by your trusted partner.
Introduction to FlexPod
Close
Viewing this video requires the latest version of Adobe Flash Player with JavaScript enabled.