Raising the Bar for Storage Networks
Learn how Cisco sets new benchmarks in storage networks.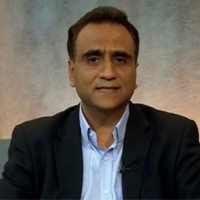 With Cisco Unified Fabric, you can achieve convergence, network scale, virtualization-awareness, and intelligence through the industry-leading Cisco NX-OS.
Cisco Unified Fabric, a pillar of the Cisco Unified Data Center, integrates storage and data networking to deliver:
Transparent convergence
Multidimensional scalability
Sophisticated intelligence
Advantage
Benefits
Convergence
Deliver high-performance, highly available networks to serve diverse data center needs.

Take advantage of Ethernet's economy of scale, extensive vendor community, and future innovations.

Incorporate flexible, reliable Fibre Channel over Ethernet (FCoE), now available on the Cisco Nexus 5000 Series, Cisco Nexus 6000 Series, and Cisco Nexus 7000 Series Switches, and on the MDS 9500 platforms.
Scalability
Unify all network locations into one environment.

Support efficient access and use of resources, regardless of size or location.

Provide resilient, scalable networks with predictable performance and reduced complexity.
Intelligence
Make services available consistently across applications and workloads.

Scale service delivery capability automatically.

Deploy applications faster, with policy-based compliance instead of physical infrastructure changes.
For Partners
Log in to access tools and resources specifically designed for Partners.
Log In
Additional Resources
Simplify Hybrid Cloud Integration
Viewing this video requires the latest version of Adobe Flash Player with JavaScript enabled.
Multiprotocol Storage Networking
Viewing this video requires the latest version of Adobe Flash Player with JavaScript enabled.
Scaling the Unified Fabric
Viewing this video requires the latest version of Adobe Flash Player with JavaScript enabled.