Cisco Policy and Charging Control
Enable scalable, reliable control over mission-critical traffic and charging policies. (4:42 min)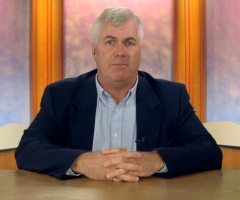 Cisco Policy and Charging Control
Close
Viewing this video requires the latest version of Adobe Flash Player with JavaScript enabled.
As Data Grows, Policy Becomes Mission Critical
It's easy to see that data growth is costing you significant problems and large costs. The Cisco Policy solution gives you a way to save money through sophisticated policy control.
Manage Data Growth with Policy
By 2015, there will be over 5 billion wireless consumer devices and 400 million mobile-only Internet users. Global mobile data traffic will grow to over 3.6 exabytes per month. Meanwhile, you are under pressure to reduce data delivery costs, simplify network operations, and increase revenues.
Network evolutions, advanced mobile devices, and unlimited data plans all increase the costs of managing this huge increase in mobile data traffic. In fact, Cisco expects the signaling and control plane impact of the increase to be even larger than the bearer plane impact. This in turn will have a huge impact on policy.
Complete Policy Control
As the pressures grow, policy becomes instrumental to generating revenues and therefore becomes mission critical. That's why Cisco has included the three new products in the Cisco Policy and Charging Control Solution:
Cisco Intelligent Policy Control Function (IPCF): This Third-Generation Partnership Project (3GPP) compliant policy and charging rules function (PCRF) supports volume usage management in both centralized and distributed environments.
Cisco Subscriber Service Controller (SSC): This 3GPP compliant subscriber policy register (SPR) function exchanges both static and dynamic subscriber profile data with the Cisco IPCF. With optional decision center functionality, it enforces aggregate volume usage rules across groups of subscribers sharing a common account.
Cisco Policy Provisioning Tool (PPT): This tool's GUI facilitates the definition of policy rules and helps you manage their distribution to the deployed Cisco SSC and Cisco IPCF nodes.
These new products can help you grow in new ways:
Quickly deploy and deliver personalized services and service packages and new mobile services based on operator policies and user choices
Scale easily to meet fast-growing signal demands
Deploy dynamic, flexible service tiers and charging models
Increase control and reduce risk through automated controls
Deploy and simplify the network through integrated functions and services
What Makes It Different
This new solution is integrated into the
Cisco ASR 5000 Series
and across the Cisco next-generation mobile architecture. This ensures maximum intelligence and optimum performance at minimal cost and zero performance loss. It also provides the scalability and reliability to address the growing impact of data and policy over time.
At-a-Glance for Cisco PCC
Deliver dynamic, customized mobile services quickly, reliably, cost-effectively, and with scale.
Learn More
(PDF - 369 KB)