Secure Mobile Device Access
Provide IT controls to ensure access and data security while enabling end user device options.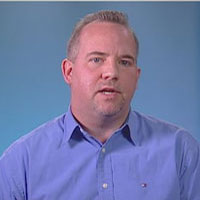 Secure Mobile Device Access
Close
Viewing this video requires the latest version of Adobe Flash Player with JavaScript enabled.
Bring Your Own Device
December 20, 2012
Strengthen BYOD Security
Cisco bring-your-own-device architecture helps ensure security and prevent data loss.
The Cisco Validated Design guide presented here is the foundation of the Cisco BYOD Smart Solution. It provides a comprehensive approach to effectively design, manage, and control the access of a BYOD network. Cisco offers a comprehensive architecture to solve challenges, giving end users the freedom to bring their chosen device to work while still affording IT the controls to help ensure security and prevent data loss.
Extend Your BYOD Architecture to Branch Offices
The Cisco BYOD Smart Solution Design Guide has been updated to provide lab-validated best practices including:
Extending BYOD to the branch
FlexConnect wireless designs
Rate-limiting guest access
Cisco Prime Infrastructure 1.2 for management
Cisco BYOD reference design builds on borderless network design best practices for wired, wireless, and secure mobility in campus, branch office, internet edge, and home office environments. Cisco BYOD architecture integrates critical components that allow secure, easy access to the network for any device and centralized enforcement of company usage policies.
The Cisco BYOD solution helps IT organizations address the following challenges:
Providing device choice and support
Maintaining secure access to the corporate network
Adding new devices
Enforcing company usage policies
Visibility of devices on the network
Protecting data and preventing loss
Revoking access
Circumventing new attack vectors
Ensuring wireless LAN performance and reliability
Managing the increase in connected devices
Additional Resources
White Papers
For Partners
Log in to access tools and resources specifically designed for Channel Partners who want to get the most out of the Cisco Bring Your Own Device(BYOD)Smart Solution.