Cloud Management: More than IaaS
Learn why a cloud strategy should encompass more than infrastructure as a service.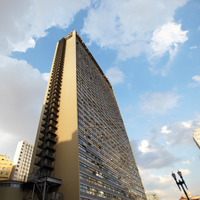 Cloud Management: More than IaaS
Cisco Unified Management solutions help organizations to automate and manage their IT infrastructure and services to meet the needs of the business. Cisco data center and cloud management software provides the flexibility and agility needed for IT to deliver services faster, more efficiently, and with lower total cost of ownership.
Next Steps
Management Software Simplifying IT
Learn how Cisco IT uses Cisco Prime Service Catalog for its internal eStore. (4:24 min)
See Video
Unified Computing: Economic Impact
Get details on the business advantages of the Cisco Unified Computing System. (PDF - 799 KB)
Innovate with Cloud Technology
See how management software, Cisco Intelligent Automation for Cloud, turns IT into a competitive advantage (4:27 min)
Watch Video
Transform IT Productivity
Learn how a simplified architecture and superior automation can help you invest more IT resources in strategic initiatives.
Read Article