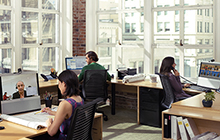 Create Enhanced Video Performance
Plan and execute a business video strategy using a roadmap to guide your vision and improve your video performance.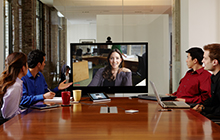 Transform Your Business through Visual Collaboration
Assessing your network readiness and optimizing your visual collaboration environment will help you deliver the maximum business value for your investment.
Explore the three-part series for insights on driving adoption, enhancing user experience and making a strong business case for expanded uses of visual collaboration.
Services Portfolio
See how Services for Video can help increase technical and strategic direction for video communication.
Case Studies
See how Services for Video are helping businesses communicate more efficiently around the world.