Upgrade and simplify your network with smarter switches.
Act now for more than 30% off.
Services for Conferencing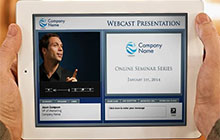 Roll Out Conferencing and Collaboration Solutions Faster
Enable the integration of key collaboration capabilities on a single, secure platform.
Transform Your Business through Visual Collaboration
These advance planning engagements, based on best practices acquired from effective implementations, can help your company benefit from Cisco TelePresence faster.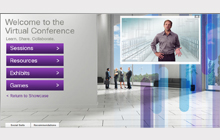 Save Money with Webcasting and Virtual Events
Break free of the limitations of physical space by taking your events online. Reduce travel, enhance presentations, unite multiple locations and time zones, and provide new opportunities.
Services Portfolio
See how Services for Conferencing can help reduce the complexities of hosting online events.

Browse the Portfolio
Case Studies
Read about how Services for Conferencing are helping businesses improve communication around the world.

View WebEx Case Study