Introduction to Performance Routing
Brief overview of Cisco Performance Routing (PfR). For more educational videos, see presentations below. (Video - 5:37 min)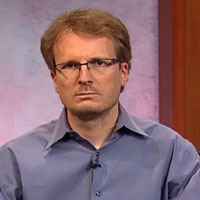 Performance Routing (PfR) complements traditional routing technologies by using the intelligence of a Cisco IOS infrastructure to improve application performance and availability. PfR can select the best path for each application based upon advanced criteria such as, reachability, delay, loss, jitter, and mean opinion score (MOS).
PfR can also improve application availability by dynamically routing around network problems like black holes and brownouts that traditional IP routing may not detect. In addition, the intelligent load balancing capability of PfR can optimize path selection based on link use or circuit pricing.
To learn more, read Understanding Performance Routing.
PfR Configuration and Command Information
Product Literature
Introduction to Performance Routing
Close
Viewing this video requires the latest version of Adobe Flash Player with JavaScript enabled.
Data Sheets and Literature