Services for Telepresence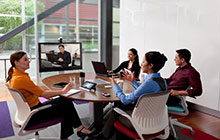 Extending Your Visual Collaboration Investment
Pervasive Telepresence deployment can help you improve customer satisfaction, drive innovation and growth, and enhance employee engagement and productivity.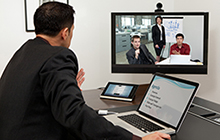 Realize the Benefits of Telepresence More Quickly
Take advantage of best practices culled from effective Telepresence implementations through these advance planning engagements.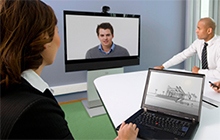 Optimize Your Business Video Capabilities
Fine-tune your service with periodic maintenance to meet your users' changing needs.
More on Services for Telepresence

Services Portfolio
See how Services for Telepresence can help increase video communication.

Browse the Portfolio

Case Studies
See how Services for Telepresence are helping businesses communicate more efficiently around the world.