Collaborate Better
Meet today's business challenges and build your competitive advantage.
UC on Cisco Routers Update
Improve security, reliability, and ROI with new capabilities and solutions.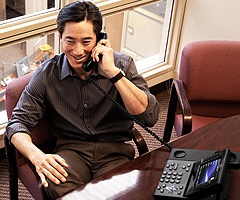 UC on Cisco Routers Update
Sophistication Meets Simplicity
Close

Viewing this video requires the latest version of Adobe Flash Player with JavaScript enabled.
Featured Products
Recent Collaboration Community and Blog Posts
Pleas enable Javascript for additional functionality.
A Strong Approach for BYOD
Explore Cisco flexibility in managing and controlling mobility and BYOD.
Read More
Cisco Collaboration Solutions Overview
Learn how to achieve differentiated business value with collaboration.
Read Solution Overview
(PDF - 677 KB)
Collaborate Now
See how you can deliver effective online meetings anytime, anywhere.
Watch Video