Extend secure remote access to anyone, any time, anywhere, with virtually any device to increase productivity and reduce costs
Secure Remote Access Solutions Video Data Sheet
Video Data Sheet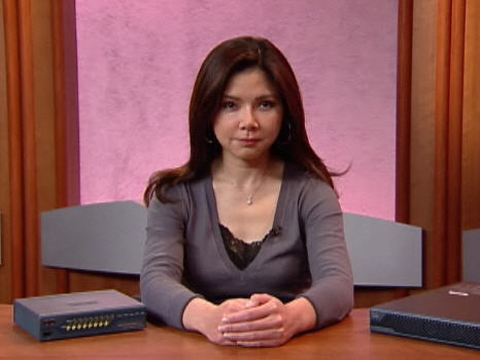 A brief overview of how the Secure Remote Access Solutions delivers comprehensive and secure network access for network users. (5:26 min)
Viewing this embedded video requires the latest version of Adobe Flash Player with JavaScript enabled.
Get the Flash Player
Deliver network access safely and easily to a wide range of users, and devices.
Cisco Secure Remote Access is a comprehensive and versatile remote-access solution that supports the widest range of connectivity options, endpoints, and platforms to meet your organization's changing and diverse remote access needs.
The Secure Remote Access solution gives IT administrators a single point of control to assign granular access based on both user and device. It provides both full and controlled client-based network access to web-based applications and network resources for a highly secure, flexible remote access deployment.
Benefits include:
Web-based access without preinstalled desktop software:

Facilitates customized remote access based on user and security requirements
Reduces desktop support costs

Threat-protected VPN access:

Protects against viruses, worms, spyware, and hackers by integrating network and endpoint security in the Cisco Secure Sockets Layer (SSL) VPN platform
Eliminates the need for additional security equipment and management infrastructure

Simple, flexible, cost-effective licensing:

Requires a single license; no per-feature licenses to purchase or manage
Starts with 10 users and scales as your needs change

Multiple VPN support from a single platform:

Supports both IP Security (IPSec) and SSL connectivity
Supports unified management of remote access and site-to-site VPN services to help reduce costs and management complexity
Cisco Remote Access VPN Product Portfolio
Featured Content
Podcast: Talking About SSL VPNs
Listen in on 10- to 15-minute discussions among Cisco and industry experts about business, design, and deployment considerations for SSL VPNs in this monthly podcast series.
» Go Now
Additional Resources
At-a-Glance
(1)
Brochures
(2)
White Papers
(5)
Case Studies
(3)
Relevant Products
Find details about hardware devices, software applications, and specialized components that relate to your networking solution.
Relevant Services
Provides details about the programs Cisco offers to deal with the use and maintenance of your networking solution.
Relevant Solutions