IT Leadership in Uncertain Times
CIOs share nine tactics for making competitive gains during today's challenging times. (PDF - 1.5 KB)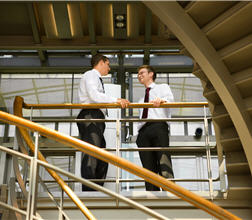 IT Leadership
Now, more than ever, IT can be a source of innovation, cost savings, and true organizational leadership. Lead your organization by:
Understanding how the business operates so you can make technology recommendations with measurable results
Spending wisely to cut operational costs across the organization
Influencing both the boardroom and end users to embrace technological change
Deploying technology in a sustainable way that protects the environment
Motivating your staff and maximizing their contributions
Case Studies
Prescription for Change
The CIO of a hospital in Spain convinced a skeptical staff to embrace new technologies and transformed patient services in the process.
Build a Strong IT Brand
The CIO of Virgin Entertainment shares his thoughts about how IT can better market itself.
People Power: The Latest Tech Tool
Learn how CIO change agents are transforming business
Read Now
Develop Exceptional Sales Teams
In today's selling environment, customers expect more, and the competition is greater than ever. Developing an effective sales force can help you win business and outpace competitors. With current training and travel budget constraints, sales operations teams must find innovative ways to motivate, train, and share best practices within the sales organization.
Use Collaboration to Increase Sales
You can continue to build and maintain an exceptional sales organization by using Cisco Collaboration technologies to:
Facilitate frequent and productive coaching sessions between distributed sales representatives and first-line managers
Cost-effectively train global sales representatives and partners virtually
Rapidly develop and distribute multimedia training to improve retention and reuse
Blend web, video, and multimedia interactions to conduct virtual sales meetings
The new Cisco Collaboration technologies give your sales teams the tools they need to do their jobs better and close deals faster.
Efficiently Train a Global Sales Force Virtually
Learn how Cisco delivers virtual training to rapidly deploy a new global sales initiative. (Login required)
Learn More
Featured Content
Conduct Global Sales Meeting Virtually
Find out how Cisco transforms a global sales event into a virtual experience.
Increase Interactions and Transform the Event Experience
Your event attendees want to engage during their schedule. Use Cisco Collaboration for Events to lead your organization by:
Extending the reach and lifespan of your events
Customizing the event experience to connect the right people with the right information
Engaging attendees with two-way discussions, broadcast video, and web conferences
Learn more about Cisco Collaboration for Events and how it can help you transform the event experience.
Featured Content
Global Sales Experience Case Study
Read how Cisco improved a large event to motivate and educate attendees.
Improve Events with Collaboration

Learn how using Cisco technology can improve attendee and exhibitor experiences. (Video- 2:39 min)
Improve Events with Collaboration
Close
Viewing this video requires Adobe Flash Player 8 with JavaScript enabled.
Solutions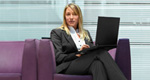 Learn More
Send inquiries to:
Contact Us
Request Callback
Call a local Cisco office directly:*
866-428-9596
* We are open 7a.m. to 6 p.m., Monday through Friday, or 7a.m. to 1 p.m., Saturday.
For a complete list of ordering, financing, and service options, visit the Ordering pages.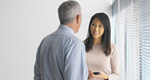 Cisco Certified Partner
Cisco Certified Channel Partners work with companies to identify the best products and solutions for their challenges.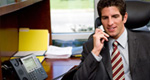 Contact Your Direct Cisco Representative
Customers who have a direct purchasing agreement with Cisco should contact their account managers.
Cisco Services
Accelerate business success with services from Cisco and our partners.