Next Wave of Unified Computing
Data-intensive analytics, applications at the edge, and scale-out workloads.
Cisco Unified Computing System Video
Close
Viewing this video requires the latest version of Adobe Flash Player with JavaScript enabled.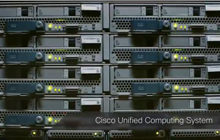 Why Wait for the Future?
The next evolution in IT is happening now, and Cisco's Unified Computing System (UCS) is ready to power your data center in the Internet of Everything. Cisco UCS is a groundbreaking approach to computing, designed for IT innovation and business acceleration. For more than 30,000 UCS customers, the future is already here, and the benefits are happening now.
Download UCS Product Family Poster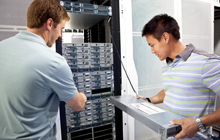 Let Applications Thrive
With Cisco UCS, you can tune your environment to support the unique needs of each application while powering all your server workloads on a centrally managed, highly scalable system. The new Cisco UCS Invicta Series unlocks the full potential of your applications to deliver peak performance and predictability, helping you deploy Flash memory technology with confidence.
Get Up to Speed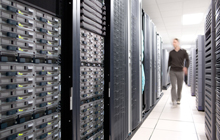 Innovate and Accelerate
Cisco UCS Integrated Infrastructure Solutions speed up IT operations today and create the modern technology foundation you need for initiatives like private cloud, big data, and desktop virtualization. Cisco UCS Director provides centralized automation of your physical and virtual resources, helping you take full advantage of our open ecosystem approach.
Read Solution Brief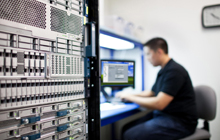 Do More with Less
With Cisco UCS Manager and Cisco SingleConnect Technology, hardware is automatically configured by application-centric policies—ushering in a new era of speed, consistency, and simplicity for data center operations. UCS brings the flexibility of virtualized systems to the physical world in a way no other server architecture can, lowering costs and improving your ROI.
View the Whiteboard
Cisco UCS with Intel® Xeon® processors
Intel, Intel Inside Logo, Xeon, and Xeon Inside are trademarks of Intel Corporation in the U.S. and/or other countries