Differentiate Your Business
Improve customer care to create the foundation for strong relationships.
Hospital Improves Patient Experiences
Children's Hospital Colorado met its goals for disaster recovery with Cisco solutions. (PDF - 326 KB)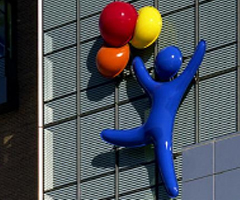 Hospital Improves Patient Experiences
Improve Customer Collaboration
Close
Viewing this video requires the latest version of Adobe Flash Player with JavaScript enabled.
Featured Products
Contact Center

Strong customer care systems create the foundation for positive customer service, a key factor in building a stronger business.

Voice Self-Service

Get open-standards support for speech combined with intelligent application development and industry-leading call control.

Award-winning product provides speech-enabled self-service to callers
Provides powerful call control to treat calls at the most efficient location
Supports open standards for speech recognition to help deliver self-service as a standalone IVR system or integrated system
BYOD Challenge is here to test your knowledge!
Think you know mobility and BYOD? Prove yourself and you could win a trip to the London 2012 Olympic Games!
Gartner Names Cisco a Leader
Cisco named a leader in 2013 Gartner Magic Quadrant for Contact Center Infrastructure, Worldwide.
Read Report
Increase Customer Loyalty
Learn how Cisco Customer Collaboration solutions can improve your customer service. (PDF - 125 KB)
Learn More
Innovate in Customer Care
Take advantage of the three waves of care: cost, relationship, and experience. (PDF - 282 KB)
Learn More