Boost Customer Satisfaction
See how Cisco Remote Expert Smart Solution efficiently connects customers with experts. (03:13 min)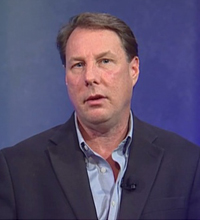 Explore Cisco Remote Expert Smart Solution
August 21, 2013
The Cisco Remote Expert Smart Solution brings customers together with experts in an immersive, virtual setting, regardless of their physical locations. A customer in the branch or in the retail store can now easily find a suitable expert, no matter where the expert is.
The solution uses skills-based routing and availability monitoring to transparently connect the expert using Cisco TelePresence, voice, and content sharing technology. This creates a better customer experience for those seeking advisory services. It can improve customer acquisition and retention, without the cost of physically distributing valuable subject matter experts.
Strengthen Relationships, and Your Business
Specialized experts may now cover larger territories, meet with more prospects, generate more business, and forge better relationships. They can meet customers more often based on customer lifestyle.
In addition to immersive Cisco TelePresence sessions, the solution offers intuitive desktop sharing between the expert and customer. At both the customer and expert locations, the Remote Expert Smart Solution integrates with business peripherals such as:
Touch screens
Card readers
Wet ink signature capture pads and writers
Printers
This improves the experience for customers seeking consulting services, helps build customer loyalty, and optimizes the efficiency and reach of high-value subject matter experts
The family of Remote Expert Smart Solutions expands into other industries including, but not limited to:
Cisco Remote Expert Smart Solution for Retail Banking
Cisco Remote Expert Smart Solution for Retail
Cisco Remote Expert Smart Solution for Government Services
Related Information