Keep Mobile Networks Operating in Harsh Environments
Brad Boston CIS 114704
Video Data Sheet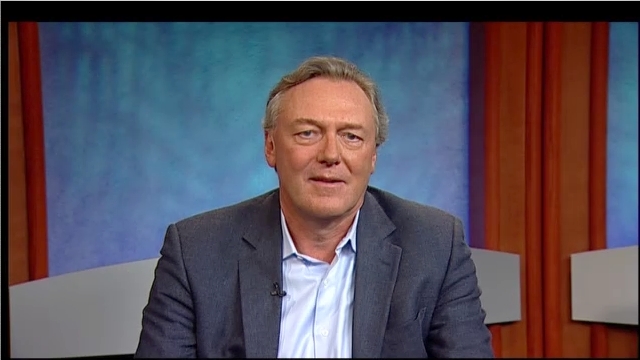 Cisco 5915 Embedded Services Routers help enable ad hoc mobile networking. (1:21 min)
Viewing this video requires the latest version of Adobe Flash Player with JavaScript enabled.
Get the Flash Player

Cisco 5940 Series Embedded Services Router
Cisco 5940 Embedded Services Routers help enable ad hoc mobile networking.
Cisco 5900 Series Embedded Services Routers (ESR) are optimized for mobile and embedded networks that require IP routing and services. They solves critical size, weight, and power challenges and can operate reliably in harsh environments, such as those subject to rough terrain and extreme weather conditions.
These routers are complemented by Cisco IOS Software and Cisco Mobile Ready Net capabilities. With this technology, they provide highly secure data, voice, and video communications to stationary and mobile network nodes across wired and wireless links.
The Cisco 5900 Series Embedded Services Routers establish mobile networks in vehicles, extending corporate resources securely to employees in the field within the public safety, exploration, transportation, and defense markets. They offer scalable network platforms, establishing mobile networks for first-responder vehicles, armored vehicles, exploration and mining vehicles and passenger and freight rail trains.
Primary Features
In addition to easy integration, these routers offer such features as:
Onboard hardware encryption to offload encryption processing from the router
Industrial-grade board components (-40° to +85°C)
Cisco Unified Communications Manager Express (CME) support
Mobile network optimization capabilities, including:
Cisco IP Multiplexing
Cisco Wide Area Application Services (WAAS) Express
Mobile Ad Hoc networking
Radio Aware Routing (RFC5578, R2CP and DLEP)
Service Advertisement Framework (SAF)
Enhanced Security
The Cisco 5900 Series Embedded Services Routers are also equipped with embedded hardware-accelerated VPN encryption for highly secure connectivity. This features:
Integrated threat control using Cisco IOS Firewall, Cisco IOS Zone-Based Firewall, Cisco IOS Intrusion Prevention System (IPS), and Cisco IOS Content Filtering
Identity management using authentication, authorization, and accounting (AAA) and public key infrastructure
Specifications at a Glance
Characteristic
Cisco 5915 ESR
Cisco 5940 ESR
Form Factor
(size)
PCI-104
(~95mm x 90mm
3U cPCI
(~100mm x 160mm)
Ports
2 FE Routed
3 FE Switched
4 GE Routed
Performance
(64 byte frames)
~163 kpps
~972 kpps
Memory
(RAM Flash)
512MB RAM
256MB Flash
1 GB RAM
256 MB Flash
Power
(typical)
~ 7 watts
~ 19 watts
IOS Feature Sets
Enterprise Base Advanced Enterprise Services
Advanced Enterprise Services
CME Support
(# Devices)
48
150
WAAS Express Support
(# Connections)
30
100
Cisco IP Multiplexing
Available
Available
Environmental
Conduction Cooled -40°C to 85°C Air Cooled -40°C to 70°C
Conduction Cooled -40°C to +85°C Air Cooled -18°C to +52°C
Related Documents
Cisco 5940 Embedded Services Router
Close
Viewing this video requires the latest version of Adobe Flash Player with JavaScript enabled.