Apply Intelligence, Reduce Risk
Protect your network with industry-leading Cisco malware intelligence.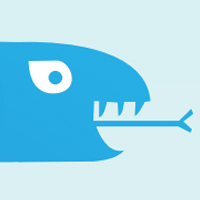 Cisco 2013 Annual Security Report
Read breaking analysis with a global perspective into evolutionary threats.
Understanding Advanced Cyber Threats
Expanding connectivity from any device to many clouds is having a significant impact on the threat landscape. As more people embrace multiple devices that connect to various networks and services through a wide range of applications, more vulnerabilities are exposed. Delve into the security threats and challenges of 2012 with analysis from Cisco's global threat intelligence.
Highlights of the Report:
Android malware grows 2577% over 2012; mobile only makes up 0.5% of total web malware encounters.
Online advertisements are 182 times more likely to deliver malicious content than pornographic sites.
Global spam volumes are down 18% overall, with spammers keeping banker's hours for a 25% drop over the weekend.
Global visibility into where malware and spam encounters occur and much more.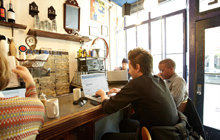 Threats in Plain Sight
The common notion that illegal or malicious sites expose you to the most risk is outdated. The vast majority of web malware encounters happen on legitimate and trusted websites that you already visit. As search and online advertising become even more pervasive, these services are being exploited to redirect users to malicious websites or to simply embed malicious content into existing websites.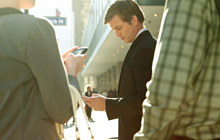 Rise of Mobile Malware Disinformation
Android malware entered the mainstream consciousness in 2012 with explosive growth and the first documented botnet. Sensationalistic claims also came to a head, but mobile malware still makes up less than 0.5% of total web malware encounters.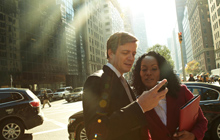 Any Device, Many Clouds
Organizations are dealing with the outsized impact of securing any device across many clouds. Employees expect to use their devices to access applications and services from anywhere, and connectivity beyond the traditional desktop and server brings added complexity for security administrators.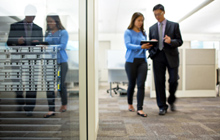 Better Security Intelligence
The Annual Security Report provides a real-world perspective of the events that shape the threat landscape. This report, informed by Cisco's global security intelligence, can help you better defend your network.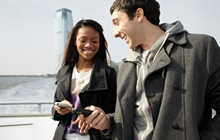 Cisco Connected World Technology Report
The Annual Security Report includes findings from Chapter 2 of the Cisco Connected World Technology Report. In this study, you can read more about the security tradeoffs that the world's next generation of workers - Generation Y - is making between privacy and the desire for social and personal online experiences.
Download Report