Meeting Business Challenges
Understand how the network can empower employees and customers to get information faster, communicate on new platforms, and stay in touch at any time from virtually any location.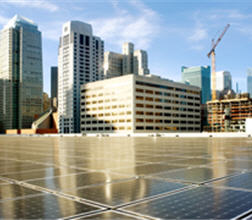 Think Globally
Investing in the right network technology can give you the organizational flexibility to react quickly to market changes, meet new customer demands, collaborate globally, and be more profitable. Consider how organizational flexibility can help your IT department:
Help you grow your customer base by selling into new geographies.
Source projects in new regions to cut operational costs and introduce products faster.
Get employees, customers, partners, and suppliers to collaborate no matter where they may be physically located.
Make it easy to find resources and expertise.
Operate more transparently and adhere to good governance practices.
Case Studies
Be a Governance Leader
ThruPoint's CIO offers tips for improving information access and archiving.
Read Now
It's time to think beyond your own firewall. You have the power to connect your organization's ever-changing world.
Business is moving beyond its traditional borders. Your company is selling into new markets, hiring people who work outside the office or even outside the country, and going overseas to source projects more efficiently. Build a common ecosystem that unites it all to achieve common objectives.
Let your business do more. Empower your company to reach new markets and geographies with an innovative network that:
Links disparate systems
Connects users seamlessly
Reuses and scales services
Optimizes applications and centralizes control
Is engineered for growth
Case Studies, Blueprints & White Papers
Case Studies
Blueprints
White Papers
Making Manufacturing More Efficient
Manufacturers realize real benefits from connecting systems and data.
Read Now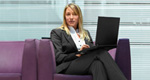 Learn More
Send inquiries to:
Contact Us
Request Callback
Call a local Cisco office directly:*
866-428-9596
* We are open 7a.m. to 6 p.m., Monday through Friday, or 7a.m. to 1 p.m., Saturday.
For a complete list of ordering, financing, and service options, visit the Ordering pages.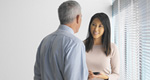 Cisco Certified Partner
Cisco Certified Channel Partners work with companies to identify the best products and solutions for their challenges.
Contact Your Direct Cisco Representative
Customers who have a direct purchasing agreement with Cisco should contact their account managers.
Cisco Services
Accelerate business success with services from Cisco and our partners.