IT and Customer Experience
Business leaders share how IT helps enable the customer experience. (1:00 min)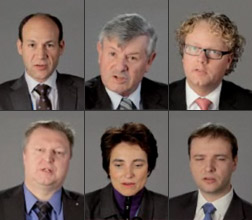 Get more from your existing technology, spark employee innovation, and facilitate instantaneous communication and business collaboration with:
A network-enabled service-oriented architecture for the rapid rollout of new capabilities
Server performance to handle peak periods
Web 2.0 collaboration tools to connect customers, suppliers, and partners
Business applications to give more functionality to more business users
Case Studies
Connecting Customers to Brands

Social-media marketing expert and author Paul Gillin reveals how CIOs are becoming the designated guardians of intellectual property. (Video - 5:04 min)
Featured Content
Forrester Analyst Discusses Collaboration (PDF - 701 KB)
Intercompany collaboration is now an important IT service. Here are ways to help fulfill your security and compliance needs.
Customer Care for Manufacturers (PDF - 816 KB)
Learn how collaboration and virtualization solutions can deliver differentiated customer experiences for faster, better sales.
Think about your network architecture. Is it engineered to be flexible? Will it help your business rapidly deploy new products and services? Can it scale to meet your company's needs? Facilitate the customer experience through technology by:
Engineering a network-enabled service-oriented architecture for the rapid roll out of new capabilities
Improving server performance to handle peak periods
Optimizing business applications to give more functionality to more business users
Connecting customers, suppliers, and partners at a moment's notice with Web 2.0 collaboration tools
Blueprints & White Papers
Blueprints
A Blueprint for Enterprise Collaboration
Learn what to consider when designing an architecture that enables your workforce to collaborate and be more agile.
Optimize Your Data Center
Get advice for using virtualization technologies to engineer a next-generation data center.
White Papers
Bridging Architectural Silos
Manufacturers are transforming their architectural approach to better utilize data, quickly roll out new services, and make their businesses more agile.
Prescription for Network Excellence
Architecture improvements let healthcare providers speed decision-making, comply with regulations, and even offer better patient care.
Designing Collaborative Applications
Get tips for building a collaborative architecture to facilitate employee productivity as your business expands across borders.
Listen Now
SOA Simplifies Sales

Cisco's SOA means a better commerce experience for customers and partners. (Video - 3:48 min)
Watch Now
Reach More Customers
Organizations selling complex products and services often depend on sales specialists to:
Explain differentiated value propositions
Develop custom solutions
Handle objections
An organization may not always be able to grow specialist resources in line with business growth expectations, however. So, sales operations teams need to find innovative ways to reach more customers and new markets with existing resources.
With Cisco Collaboration technologies, sales organizations scale and optimize these critical specialist resources by:
Promoting specialist productivity through virtualization and less travel
Increasing the frequency and effectiveness of virtual specialist interactions with customers and partners globally
Instantly connecting the right people and information throughout the sales process
Facilitating ongoing virtual sharing and exchange of expert knowledge, anywhere, anytime
The new Cisco Collaboration technologies give your sales teams the tools they need to do their jobs better and close deals faster.
A Day in Sales with Specialist Optimization
Learn how sales teams can access expertise globally to enter new markets. (Video - 4:04 min)
View Now
Featured Content
Increase Customer Reach with Virtual Sales Expertise
Learn how Cisco scales sales specialists to reach more customers and new markets.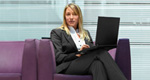 Learn More
Send inquiries to:
Contact Us
Request Callback
Call a local Cisco office directly:*
866-428-9596
* We are open 7a.m. to 6 p.m., Monday through Friday, or 7a.m. to 1 p.m., Saturday.
For a complete list of ordering, financing, and service options, visit the Ordering pages.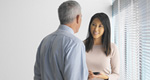 Cisco Certified Partner
Cisco Certified Channel Partners work with companies to identify the best products and solutions for their challenges.
Contact Your Direct Cisco Representative
Customers who have a direct purchasing agreement with Cisco should contact their account managers.
Cisco Services
Accelerate business success with services from Cisco and our partners.
Forrester Analyst Discusses Collaboration
Close
Viewing this video requires Adobe Flash Player 8 with JavaScript enabled.