Security Beyond Compliance
PCI experts explain how to close gaps between compliance and security.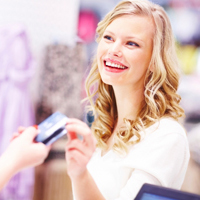 Security Beyond Compliance
Protect Credit Card Data
Complying with the Payment Card Industry Data Security Standard (PCI DSS) is important for any organization that processes, stores, or transmits credit card information. It applies to all industries and all companies, whether privately owned or publicly traded.
The Fundamentals of PCI
Explore design and implementation, and get tips for a successful audit.
View Video
PCI compliance is designed to protect credit card data, personal information, and customer identities. Cisco helps simplify, achieve, and maintain PCI compliance with:
As a member of the PCI Board of Advisors, DSS Special Interest Groups, and Technical Working Groups, Cisco can help you achieve all the benefits of PCI compliance.
Cisco Compliance Solution for PCI DSS 2.0 Design and Implementation Guide
Developed to help organizations simplify and maintain PCI compliance, the solution provides strategic guidance as well as tactical implementation.
Purchase a printed copy of the PCI Design Guide
Additional Resources
Gartner Survey: PCI Compliance
Learn how retailers are embracing solutions that minimize card data exposure.
Read Report
PCI Simplified-An Animated Journey
Close

Viewing this video requires the latest version of Adobe Flash Player with JavaScript enabled.
Presentations
(1)
At-a-Glance
(2)
Brochures
(7)
White Papers
(7)