Innovation Anywhere
Bring employees, partners, customers, and important constituents together to accelerate innovation and operational excellence. (Video - 1:56 min)
Innovation Anywhere
Video Data Sheet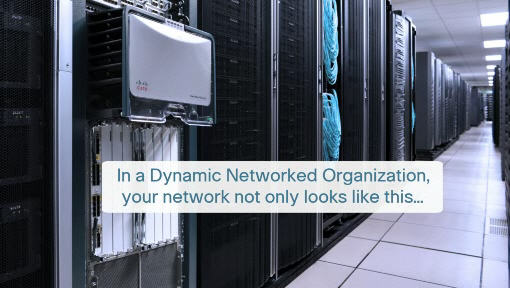 Bring employees, partners, customers, and important constituents together to accelerate innovation and operational excellence. (Video - 1:56 min)
Viewing this embedded video requires the latest version of Adobe Flash Player with JavaScript enabled.
Get the Flash Player
Propel Dynamic Business Models
With the correct technology, you can transform your business.
Your Most Strategic Asset: The Network
The network is the platform that can transform passive spectators into active participants, under any circumstance. Take advantage of dynamic business models, based on our unique architectural approaches, world-class services, and industry-leading partners. Partner with Cisco to bring people together and redefine business outcomes.
The Virtualization Advantage
Explore how desktop virtualization services provide a dynamic, transparent environment for diverse applications and media, in any workplace.
The Power of Cloud
Discover how the promise of cloud computing, combined with the surging popularity of video, foreshadows the end of business as usual.
The Resilient New Enterprise
Learn how video-game maker Sega emerged from a week-long system failure with new standards and a powerful network redesign.
The Resilient New Enterprise
Close
Viewing this video requires Adobe Flash Player 8 with JavaScript enabled.