Easily Scale Network Security
Deliver a critical layer of defense with scalable threat prevention, detection, and response for customers' core business needs, and maintain an affordable total cost of ownership. (4:54 min)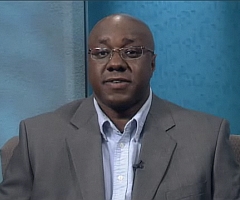 Easily Scale Network Security
Close
Viewing this video requires the latest version of Adobe Flash Player with JavaScript enabled.
Protect Your Network with Intrusion Prevention and Detection
Protect your network with Cisco intrusion prevention and detection solutions by responding effectively and in real time to the threat of a malicious or damaging attack. Hardware and software support includes ongoing signature file updates, operating system updates, and OS software updates.
Promote business Continuity
Cisco intrusion prevention and detection services help ensure business continuity by:
Effectively maintaining the integrity and privacy of sensitive information
Increasing the availability and reliability of the network with 24-hour technical support
Controlling expenses through increased stability of network operations
Decreasing the potential economic impact of business disruptions
Mitigating risk by helping to enable planned security management
Customize Intrusion Prevention and Detection
You can tailor Cisco managed intrusion prevention and detection solutions to include a mix of features, such as:
Real-time monitoring, detection, and mitigation of many types of malicious network traffic
Remote management from a security operations center and deployment of sensors at strategic locations
Security survey and release policies to define the deployment of new intrusion detection signatures and updates
Deployment options include dedicated appliances, switch and router modules, and software-based solutions.
Combine Intrusion Prevention and Detection
Along with a Cisco managed router, you can deploy Cisco managed intrusion prevention and detection solutions in combination for layered, defense-in-depth security. By delivering intrusion prevention and detection over a Cisco managed router, you can take advantage of inherent and complementary Cisco security features, such as:
IP security VPN
Firewall
Content filtering
Network Admission Control
These features are embedded in Cisco IOS Software within routers and customer premises equipment. So, you can offer intrusion prevention and detection and other security capabilities and services from a single integrated device.
Build a Highly Secure and Reliable Network
Each intrusion prevention and intrusion detection solution uses the best practices developed for real-world situations in the SAFE Architecture from Cisco. Cisco SAFE provides detailed design and implementation guidelines for building highly secure and reliable networks. Benefits include:
Greater visibility into devices and security events on the network
Enhanced control of users, devices, and traffic for coordinated threat responses
You can use this blueprint to tailor a service delivery architecture that best fits your needs and the requirements of your customers.

Cisco Integrated Services Routers
Deploy strong Intrusion prevention and detection security with industry leading Cisco Integrated Services Routers, from the 800 to 7600 Series, including the latest ISR Generation 2 series.