Service Exchange Benefits
Gain Insight and Control Over Your Services
As a service provider, you can use Cisco Service Exchange to help deliver highly secure, personalized services and improve profitability. It provides a common service infrastructure to help you:
Offer more services, including personalization, content filtering, and multiple charging models
Gain higher network efficiencies through service prioritization, video quality of service (QoS), and scalability
Improve control, including fair use enforcement, higher availability, and cross-network mobile data transactions
Analyze and Control More Assets Simultaneously
You can also simplify the process of delivering and managing multiple services to help boost efficiency and profit.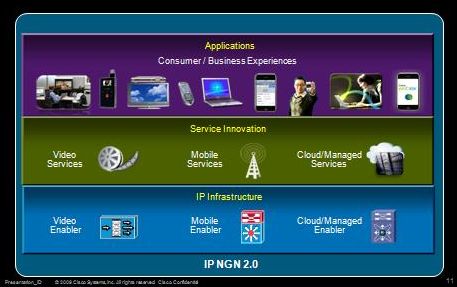 The Cisco Service Exchange Framework combines data, voice, video, and mobility through the enhanced intelligence in Cisco IP Next-Generation Networks (IP NGN).
The Cisco Service Exchange Framework can help you:
Deliver, analyze, manage, and control existing and new applications
Implement new security policies as part of an overall service offering
Offer application-level quality of service (QoS)
Provide subscriber-aware and application-aware services
Improve profits through bundled and managed service pricing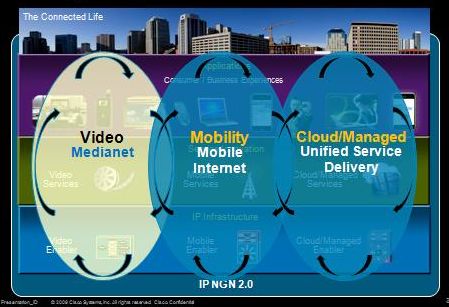 Cisco Services for Wireline Operators
Plan, design, operate, and optimize a smooth migration to IP next-generation networks.
Read How (PDF - 93 KB)