Cisco ONE Webcast on onePK
One Platform Kit can bring your network closer to applications.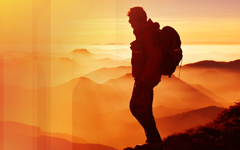 Cisco ONE Webcast on onePK
Unify Your Data Center
Cisco Unified Data Center changes the economics of the data center by unifying compute, storage, networking, virtualization, and management into a single platform. The result is operational simplicity and business agility -- essential for cloud computing and deploying IT as a service.
Cisco UCS SmartPlays
Reduce data center costs with special offers on preconfigured UCS servers.
---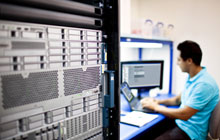 Unified Computing
Cisco UCS is the smart, innovative fabric computing infrastructure that simplifies operations, speeds deployment, and runs applications faster in bare-metal, virtualized, and cloud computing environments.
Learn More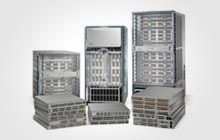 Unified Fabric
Cisco Unified Fabric provides the foundational connectivity. By unifying storage, data networking, and network services, Unified Fabric delivers architectural flexibility and consistent networking across physical, virtual and cloud environments.
Cisco Unified Fabric helps enable convergence, network scale, virtualization-awareness, and intelligence through the industry-leading Cisco NX-OS.
Learn More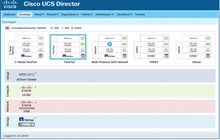 Unified Management
The Unified Management component of Cisco's data center architecture features end-to-end management software solutions. These solutions provide an intelligent, automated approach to IT management, offering speed and enterprise-grade reliability while simplifying deployment and operation of physical and bare metal, virtual, and cloud infrastructure.
Learn More
Cisco Nexus 1000v InterCloud
Close
Viewing this video requires the latest version of Adobe Flash Player with JavaScript enabled.
Traffic Visualization and Control
Close
Viewing this video requires the latest version of Adobe Flash Player with JavaScript enabled.