Secure. Reliable. Seamless.
Cisco switches scale to meet the needs of networks of all sizes.
Application Centric Infrastructure
Redefine the power of IT. Optimize your data center for cloud and big data.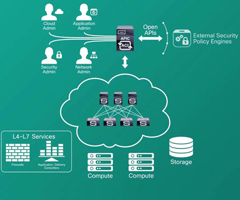 Featured Products
Adapt your network to meet evolving business requirements and optimize new application deployments with Cisco access switches.

More securely and easily deploy services anywhere. These fanless, sleek, compact switches are ideal for spaces with limited wiring and cabling infrastructure, such as kiosks, conference rooms, and call centers.

Scale network performance and reliability with industry- leading network services, integrated service modules, and validated design guides.

Cisco Meraki Cloud-Managed Access Switches

Combine the benefits of cloud-based centralized management with a powerful, reliable access platform.

Build a data center network based on switches that promote Infrastructure scalability, operational continuity, and transport flexibility.

Service Provider – Aggregation Switches

Cisco Carrier Ethernet switches provide the aggregation and multiplexing layer between access and edge layers.

Service Provider– Ethernet Access Switches

Implement class-leading switches featuring application intelligence, unified services, nonstop communications, virtualization, integrated security, and simplified manageability.

Get highly secure multitenant services by adding virtualization intelligence technology from Cisco to your data center network.
Cloud: Powered by the Network
Learn about the role of the Network Platform in the Cloud.
Unified Access for More Places
Get details on new Cisco Catalyst 3650 Series Switches for wired and wireless convergence.
View Product Page
Designing Data Center Interconnect
Understand details of data center interconnect and technical fundamentals of LISP and OTV.
Register for Webcast
Greenest Access Switches Ever
Save money and increase environmental sustainability with Cisco Catalyst 2960-X switches.
View Infographic