Simplify Operations with High-Performance Cameras
Cisco Video Surveillance 2600 Series IP Cameras Video Data Sheet
Video Data Sheet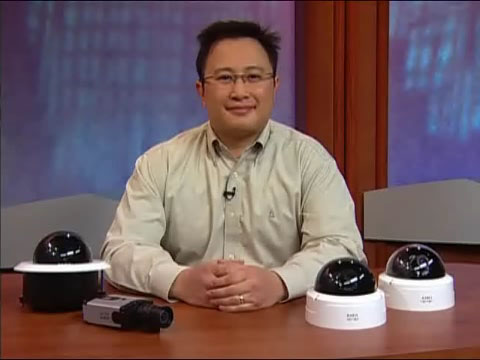 Learn about the features and benefits of Cisco 2600 Series IP cameras. (3:37 min)

Read Data Sheet
Viewing this embedded video requires the latest version of Adobe Flash Player with JavaScript enabled.
Get the Flash Player
Use your existing network infrastructure to easily deploy or expand your video surveillance system. The Cisco Video Surveillance 2600 Series IP Cameras and IP Domes are professional-class, multi-feature cameras that offer:
Outstanding performance and image quality
Ease of deployment
Options ranging from indoor mounting to outdoor, vandal- and weather-resistant installations
The cameras employ H.264 compression for the optimal balance of image quality and compression. They provide a superior image while reducing network traffic and storage requirements. You can remotely adjust the focus and field of view of the dome cameras, greatly simplifying deployment.
The Cisco Video Surveillance 2600 Series offers a variety of benefits including:
Optimal imaging efficiency with wide dynamic range
Dual streaming
Indoor and outdoor mounting options
Day and night operation
Motorized focus and zoom (IP domes only)
Compare Models
Learn about the similarities and differences of the models within this product series.
Data Sheets and Literature
(3)