Security That Means Business
Protect your assets, empower your workforce.
Put an end to malware
Learn how to see the malware that is operating inside your network.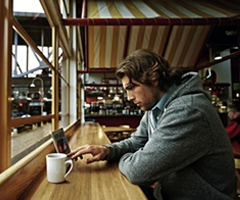 Love Your Network Connection
Viewing this video requires the latest version of Adobe Flash Player with JavaScript enabled.
Why Invest in Cisco TrustSec?
Viewing this video requires the latest version of Adobe Flash Player with JavaScript enabled.
Learn Your Way, More Securely
Viewing this video requires the latest version of Adobe Flash Player with JavaScript enabled.
Send Your Feedback
Tell us what you think of Cisco security products, solutions, and technologies.
Go to Survey
A Strong Approach for BYOD
Explore Cisco flexibility in managing and controlling mobility and BYOD.
Read now
Cisco Data Center Security Leads
IT decision makers rank Cisco as top data center security solution supplier.
Read More
The Best of Security Newsletter
Security Connections delivers the latest offers, new features, and products each month.
Read Now
Gartner 2012 NAC Magic Quadrant
Cisco is positioned as a leader in Gartner's Network Access Control Magic Quadrant.
Read now
Meet BYOD Security Challenges
Viewing this video requires the latest version of Adobe Flash Player with JavaScript enabled.