Routers
Cisco routers provide access to applications and services, and integrate technologies.
Address the App Gap
Experts and customers share benefits from new application experience platforms.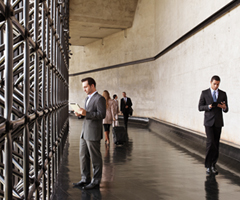 Address the App Gap
Featured Products
Increase the power of the network and optimize branch services on a single platform, while gaining a superior user experience.

Network Edge

Transform your Network Edge to deliver high-performance, highly secure, and reliable services to unite campus, data center, and branch networks.

Industry-leading performance, service capabilities, and reliability
Ideal for enterprises for private WAN, Internet edge, and WAN aggregation
Highly secure, high-performance, instant-on services
Extends network as a platform for cloud computing

WAN service modules facilitate LAN/WAN consolidation
Advanced traffic management boosts performance and productivity
Integrated security services protect critical resources and connected users
Extensible systems readily adapt to new business and IT demands

Service Provider

Differentiate your service portfolio and increase revenues by delivering end-to-end scalable solutions and subscriber-aware services.
Routing Case Studies
Customers report positive business results with Cisco routing technology.
Read Case Studies
Prepare Your Network for the Cloud
Stay competitive and deploy cloud services faster with a cloud intelligent network. (PDF - 592 KB)
Learn How
A Branch Office Cost Advantage
Cisco Integrated Services Routers TCO is 49 percent lower than competitors. (PDF - 1.37 MB)
Read White Paper