Build Adaptability into the Enterprise WAN Edge
Transform your WAN from a reliable connectivity and data-transport hub to a converged conduit for information, communications, collaboration, and commerce.
The Cisco WAN Platforms are a critical part of the Cisco Borderless Network Architecture, which helps you deliver a superior workspace experience with the architectural scalability, flexibility, and investment protection needed to enhance productivity and minimize total cost of ownership.
Cisco Enterprise WAN Portfolio consists of:
The Cisco ASR 1000 Series continues to help you cut costs, boost business efficiency, and accelerate innovation. These routers enable agile delivery of services to all different branch offices and mobile workforce over the WAN anytime, anywhere, on any device.
The latest innovations include:
Cisco ASR 1002-Fixed Router, a compact, high-speed, instant-on services platform for the WAN
Cisco Unified Border Element (CUBE) Enterprise Edition | Insert Link to new VDS PENDING]. which enables SIP trunk consolidation and easy migration to advanced Unified Communications without complete upgrades
New VPN and Security Services, which help you extend your MPLS VPN network services to remote branches and remote access users from different organizations or enterprises
Cisco Smart Call Home, an award-winning support feature with proactive diagnostics and real-time alerts
WebEx Node for ASR 1000 Data Sheet, an award-winning module on the ASR 1000 Series that enhances performance and reduces bandwidth consumption for your WebEx collaboration services
» Learn more about borderless networks
» Download poster: Enterprise routing solutions for a borderless network
Featured Content
Capture the Cisco WAN Advantage
Video Data Sheet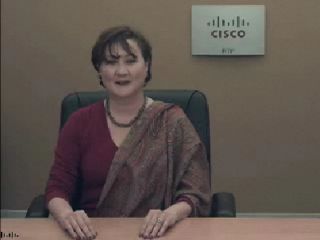 Increase productivity, cut costs, and innovate processes with the network as a platform. (4:50 min)
Viewing this embedded video requires the latest version of Adobe Flash Player with JavaScript enabled.
Get the Flash Player
Increasing IT Business Impact
See how IT can align network strategies to meet business requirements.
» View Survey Results
Cisco Unified Border Element: Enterprise Edition
Achieve higher ROI with SIP trunk consolidation and migrate to advanced Unified Communications without complete system upgrades.
» Watch Video
Miercom Test Report
Miercom verified 20Gbps of throughput for advanced security and application intelligence services on the Cisco ASR 1000 Series routers.
» Read Test Report (PDF - 1.2 MB)