Cisco nV Technology Demo
Learn how to simplify the deployment of business and residential services for thousands of subscribers. (1:04 min)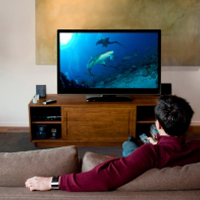 Cisco nV Technology Demo
A Carrier Ethernet System for the Zettabyte Era
Deliver video, mobile, and cloud services to customers over a single converged IP infrastructure with a Cisco Evolved Programmable Network (EPN). Service providers can deliver Cisco TelePresence or high-definition Internet Protocol Television (IPTV), complete with storage capabilities within the network cloud.
Video, mobile, and cloud computing services create dynamic multidirectional traffic patterns and fuel Internet traffic growth. By 2015, annual global IP traffic will reach nearly a zettabyte.
Are you ready?
Generate Profits with Carrier Ethernet
Prepare for the zettabyte era with a converged Cisco EPN Carrier Ethernet System from a global leader in Carrier Ethernet and IP and Multiprotocol Label Switching (MPLS) networks. The Cisco EPN Carrier Ethernet System is optimized for time-division multiplexing (TDM) and packet service delivery.
Provide video, mobile, and cloud services anywhere, anytime, to any Internet-enabled device.
Benefits of the Cisco EPN Carrier Ethernet System
Industry-leading scale and simplicity to deliver any-play services over a converged packet infrastructure
Superior subscriber experience with innovations in lossless video delivery, performance monitoring, and management
Exceptional savings over TDM-based infrastructure
Business Value of the ASR 9000
Highly Scalable, Reliable Routers
Cisco IP NGN Carrier Ethernet System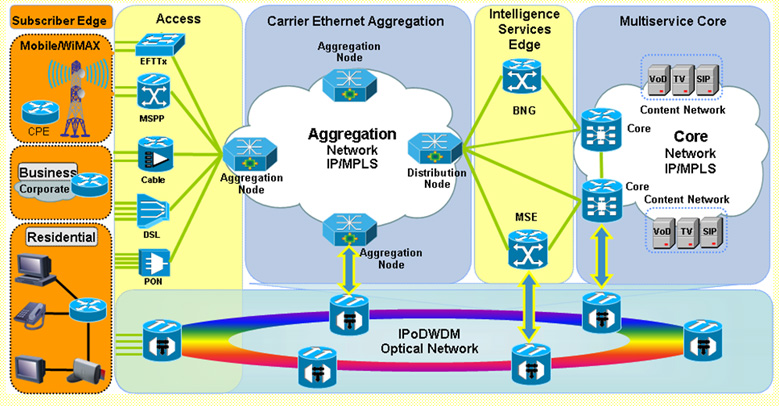 Brochures
(1)
Case Studies
(4)
Presentations
(5)
Press Coverage
(5)
White Papers
(5)
Relevant Products
Find details about hardware devices, software applications, and specialized components that relate to your networking solution.
Relevant Solutions