Enhance Growth and Profitability
Use Cisco service provider tools to help you manage your business, including profiting from new services built on the Cisco IP Next-Generation Network.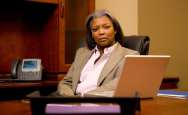 Estimate IP Traffic Growth: Cable and Telco
Estimate cable or telco network IP traffic growth for your region based on the services and number of subscribers you specify.
Launch Tool

Estimate Network Traffic Growth: Mobile Service
Estimate the total IP traffic and its impact on network configuration that a mobile service provider would generate from subscriber devices and applications over a six-year period.
Launch Tool
Additional Tools