Apply Intelligence, Reduce Risk
Protect your network with industry-leading Cisco malware intelligence.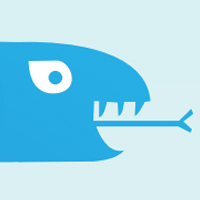 Extend the security capabilities of your Cisco firewall, router, and mobility products to other locations, on demand, with the new Cloud Web Security Connected. This technology directly integrates with the Cisco ASA firewalls, Integrated Services Routers, and AnyConnect Secure Mobility Client.
With the Cisco Cloud Web Security Connectors, you can provide outstanding web security and control to all users, regardless of location - and without purchasing additional hardware.
Secure Web Gateways Magic Quadrant
Learn why Gartner positioned Cisco as a Magic Quadrant Leader in the 2012 report.
Read Report
Now your organization can access the capabilities of the following products from any site, without installing new hardware:
The Cisco ASA firewalls and Integrated Services Routers G2 (ISR G2), which deliver numerous security services including firewall, intrusion prevention, and VPN
Cisco AnyConnect Secure Mobility, providing secure remote access to all users and devices
You can deploy and enable market-leading web security quickly and easily, across your organization. And you can enable secure local Internet access for all sites and users -- saving bandwidth, money, and resources.
Cisco Cloud Web Security Connected includes the following characteristics:
Cloud-based web security gateway to protect all users, regardless of location
Scalable from 100 to over 10,000 users
Web security, application control, management, and reporting fully integrated into a cloud-based service
Powered by Cisco Security Intelligence Operations (SIO) for comprehensive zero-day threat protection
The Cisco Cloud Web Security Connected solution provides the following advantages:
Easily extends web security to mobile users, smart phones, and devices with the AnyConnect Secure Mobility Client
Improves security and helps eliminate backhauling Internet traffic from branch offices with the Cisco ISR with Cloud Web Security
Adds best-in-class web security to existing firewalls - with no performance degradation
At-a-Glance
(1)
Cisco Cloud Web Security Connector for ASA At-A-Glance
(PDF - 310 KB)
White Papers
(1)
Case Studies
(1)
Relevant Products
Find details about hardware devices, software applications, and specialized components that relate to your networking solution.
Relevant Solutions