Communities As They Should Be
See how Cisco Smart+Connected Communities supports the world's best technologies, building design, and eco-friendly practices. (1:50 min)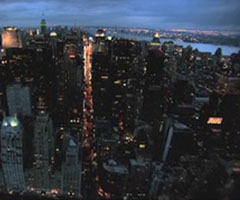 An intelligent network can combine people, services, community assets, and information into a single pervasive solution. Cisco Smart+Connected uses the network as a platform to help transform physical communities into connected communities and represents a new way of thinking about how communities can achieve social, economic, and environmental sustainability.
More on The Ultimate Community

See how city planners tackle sustainability with innovation and information technology. (7:34 min)

See how some of the world's brightest minds are building new cities from the ground up. (3:34 min)

IDC examines the environmental, social, and economic effects of intelligent networks on cities of the future. (PDF - 817 KB)
Implementing Cities of the Future
Transform physical communities into connected communities to foster greater economic, social, and environmental sustainability.
Collaborative technology empowers citizens and government by offering convenient, flexible access to important resources.
Connect anyone, anywhere, on any device, at any time.
Expert Insight
Stan Gale
Chairman, Gale International
"It's all about connectivity. Real time. On time. Not just data dumping but wisdom."
Cisco Smart+Connected Blog
Executive Connection
Benefit from leadership and expertise at Cisco.

Wim Elfrink
Executive Vice President, Emerging Solutions & Chief Globalization Officer
Executive Bios
About Cisco
Investor Relations