Cisco APIC Enterprise Module
Expand SDN, reduce network complexity, and amplify network intelligence.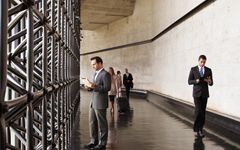 Cisco APIC Enterprise Module
A New Approach to Network Programmability
Cisco Enterprise Networks simplifies IT and enables new business opportunities with an open and programmable approach to networking.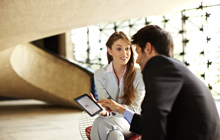 Unified Access
Cisco Unified Access is an intelligent network platform based on our "One Policy, One Management, and One Network" approach to IT simplicity and business growth. It supports the bring-your-own-device (BYOD) trend, mobility, and the Internet of Everything (IoE). Cisco Unified Access empowers people to work their way.
Read More on Unified Access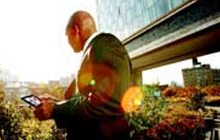 Cisco Intelligent WAN (IWAN)
Deliver an uncompromised user experience over any transport. Cisco IWAN allows organizations to realize the cost benefits of provider flexibility, and deploy new services faster, no matter the transport—MPLS, direct Internet, or hybrid WAN. It provides an application-ware network that can be tuned to efficiently deliver critical business applications and increase productivity. The WAN savings from Cisco IWAN quickly pays for the branch infrastructure, and frees up funds for innovative business initiatives.
Read More on Intelligent WAN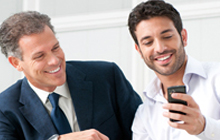 Connected Mobile Experiences
Improve customer loyalty and increase revenue by delivering location- and context-aware mobile information that matches your customers' real-time needs and preferences. Cisco Connected Mobile Experiences use Wi-Fi to help you engage customers through personalized and relevant mobile services. Historical analytics on customer behavior, both online and onsite, are available.
Read More on Connected Mobile Experiences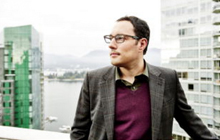 Cisco ONE, SDN, and Programmability
Cisco Open Network Environment (ONE) Enterprise Networks Architecture goes beyond the software-defined networking (SDN) model. It allows deep visibility into physical and virtual infrastructure. Leveraging the Cisco Application Policy Infrastructure Controller (APIC) Enterprise Module, branch (WAN) and campus network infrastructure is now more open, programmable, and automated. Applications and networks become mutually aware, increasing the network agility and responsiveness to enterprise applications.
Read More on Cisco ONE, SDN, and Programmability
Stay Connected, Stay Informed
Complete your profile and tell us your preferences.
Maximize Your Network to Stay Competitive
Gain valuable insights to differentiate your midsize business.
Register to Download
Increasing IT Business Impact
See how IT can align network strategies to meet business requirements.
View Survey Results