Innovation: The Internet of Things
Learn how the next evolution of the Internet will change everything-including ourselves. (3:17 min)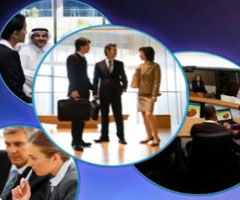 Innovation: The Internet of Things
Close
Viewing this video requires the latest version of Adobe Flash Player with JavaScript enabled.
The Internet of Things - the point in time when "things" connected to the Internet will exceed the worldwide human population - will change everything, including ourselves. For the "Internet of Things" to reach its full potential, global organizations must work together. Learn how the "Internet of Things" will change the world as we know it - for better innovation.
More on Internet Innovation

Learn how global technology trends will impact our world, and financial services.

CEOs share insights on business problems that can be solved by technology.

This paper discusses how the Internet has the potential to change everything - including ourselves.
Implementing Internet Innovation
Transform the customer experience, do more with fewer resources, improve security, and optimize staff.
Explore solutions, partners, case studies, and Cisco validated designs.
Connect anyone, anywhere, on any device, at any time.
Imagine the Possibilities
Close
Viewing this video requires the latest version of Adobe Flash Player with JavaScript enabled.
Executive Connection
Learn about innovation leadership and expertise at Cisco.

Executive Vice President, Worldwide Operations, Cisco
Executive Bios
About Cisco
Investor Relations