An Empowered Supply Chain
AkzoNobel's CIO empowers an integrated supply chain with converging technologies. (3:57 min)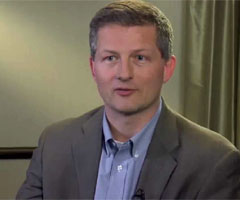 Akzo Nobel, the largest paints and coatings company in the world, is a 14 billion Euro company with operations in 80 countries. Pieter Schoehuijs, CIO of AkzoNobel, describes how embracing disruptive technologies to empower integrated supply chains has yielded drastic changes in creating, manufacturing, and delivering products to its customers.
More on Industrial Intelligence

Aberdeen Group surveyed 150 executives who use intelligent industrial networking to optimize production, maintenance, and safety.

GM's global business, powered by Cisco's intelligent network architecture, facilitates worldwide collaboration and innovation.

Toyota streamlined business processes and raised productivity by 18 percent.
Implementing Industrial Intelligence
Design and deploy a reliable, intelligent, and highly secure network infrastructure plantwide.
Connect anyone, anywhere, on any device, at any time.
Help your people communicate more naturally, from any location.
Executive Connection
Learn about industrial intelligence leadership and expertise at Cisco.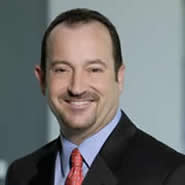 Senior Vice President, Customer Value Chain Management
Executive Bios
About Cisco
Investor Relations