Upgrading a Network with Cloud Technologies
Technology Modernizes a City
The chief information officer for Drancy, France, takes an architectural approach to improving relationships.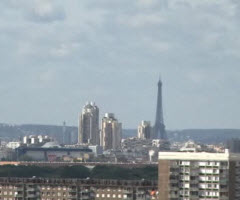 David LaRose, CIO for the City of Drancy, France, led a remarkable effort to modernize the city and make it the most innovative place to work and live in France. See how his forward-looking leadership team creatively employed cloud technologies to attract new businesses, residents, and educational institutions.
More on Cloud Computing

See the results of a comprehensive business transformation initiative.
Learn better ways to use IT resources with cloud computing.

See why chief executive, information, and financial offers should make cloud computing a priority.
Implementing Cloud Computing
Data center and virtualization technology can help you reduce time and expenses.
Transform your business to manage a mobile and distributed workforce.
Learn innovative ways city governments can connect with citizens.
Expert Insight

David LaRose
Chief Information Officer, City of Drancy, France
"Young citizens expect personalized web content, fast response times, video conferencing-all the innovations that technology has to offer."
City of Drancy
Cisco Cloud Blog
CIO Community
Executive Connection
Learn about innovation leadership and expertise at Cisco.
Chief Technology Officer, Cisco
Executive Bios
About Cisco
Investor Relations