Changing the Future of IT
CEOs from Cisco, EMC, and VMware share a new, common vision of IT. (Video - 3:10 min)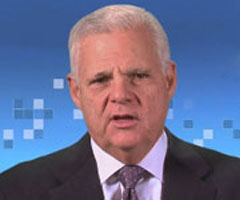 Accelerate New Data Center Deployments
Integrated compute stack solutions are ideal for accelerating your transition to pervasive virtualization and cloud computing.
Use integrated compute stacks comprised of pre-validated, pre-sized, and fully tested virtualized data center resources (including compute, storage, virtualization, networking, and management components) to efficiently deploy a class-leading data center infrastructure.
Cisco strives to give you flexible implementation choices. Our technology partners provide a range of world-class, integrated compute stack solutions designed to maximize the advantages of Cisco Unified Computing System, Cisco Unified Management, and Cisco Unified Fabric.
Featured Content
Cisco Containerized Data Center
The Cisco Containerized Data Center provides a flexible way to expand, complement, or replace traditional fixed-location data centers.
FlexPod
FlexPod is a prevalidated, shared infrastructure solution comprised of virtualization solutions from VMware, Cisco, and NetApp.
Storage Reference Architecture
The Storage Reference Architecture from Cisco, Hitachi, and VMware is a flexible framework for cloud network-ready, virtualized solutions.
Vblock Infrastructure Platforms
VCE Vblock solutions integrate Cisco, EMC, and VMware technology to allow rapid deployment of a virtualized or cloud-based infrastructure.