Cut Costs, Improve Performance
Learn how new Cisco UCS server innovations are paying off for customers.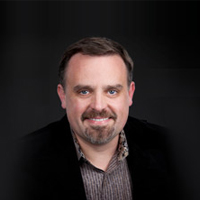 Smart Infrastructure for Smart Deployment
When rapidly changing business demands require fast response, turn to the Cisco Unified Computing System (UCS). The industry's first converged data center platform, the Cisco UCS delivers smart, programmable infrastructure that simplifies and speeds enterprise-class application and service deployment in bare-metal, virtualized and cloud-computing environments.
Unified, model-based management, end-to-end provisioning, and migration support come together in this next-generation data center platform to accelerate and simplify application deployment with greater reliability and security.
The Cisco Unified Computing System:
Integrates Cisco servers, and network and I/O resources into one system
Improves enterprise application availability and performance
Scales service delivery to increase business agility
Streamlines data center resources to reduce total cost of ownership
Radically reduces the number of devices requiring setup, management, power, cooling, and cabling
Featured Content
Cisco UCS Proves Leadership
Cisco Unified Computing System delivers record-breaking application performance.
» See How
An Overview of Unified Computing
Help your organization move into the next generation of data center technology and performance.
» Watch Flash Overview
Your business is increasingly challenged to improve operational efficiency in today's highly competitive, rapidly evolving marketplace. Data centers must be dynamically scalable and agile, able to quickly address your changing business requirements while delivering cost-effective performance.
The Cisco UCS Business Advantage derives from the system's simplified, converged architecture and its automated, centralized management. Cisco UCS has fewer components to configure, manage, and maintain. This increases your speed and reduces the cost of scaling. As a result, your IT organization will be more agile, flexible, and cost effective.
Cisco UCS helps your IT team:
Your IT organization is ultimately judged by its ability to effectively deliver benefits and solutions that meet real business needs. Cisco Unified Computing System (UCS) can help your organization increase efficiency by addressing the real problems that IT managers and executives face on systemic levels. The UCS lower total cost of ownership (TCO) and increased effectiveness can transform the way your organization does business.
Featured Content
Business Advantage Delivered
See how Cisco UCS addresses the concerns of IT executives in today´s dynamic data center.

Total Economic Impact of Cisco UCS
Forrester studied the economic impact of Cisco UCS, a Cisco commissioned study.

Cisco UCS: A Real-World TCO Analysis
Enterprise Management Associates analyzes today´s business priorities and challenges.

Power Enterprise Applications with Cisco Unified Computing System
The Cisco Unified Computing System (UCS) combines high-performance servers, high-speed networking, storage access, and virtualization into an integrated, smart infrastructure. Automatically configured through unified, model-based management, the Cisco UCS simplifies deployment of enterprise applications running in bare-metal or virtualized environments. Cisco UCS greatly enhances flexibility and reduces TCO.
The Cisco UCS offers:
A single converged system: Transcending the traditional boundaries of blade chassis and racks, Cisco UCS brings together server, network, and storage access resources to create a physically distributed but centrally managed system.
Smart infrastructure: By abstracting the personality, configuration, and connectivity of server and I/O resources, these attributes can be programmed automatically.
Unified, model-based management: The ability to associate a model configuration with system resources lets IT organizations consistently align policy, server personality, and workloads
Unified fabric: By integrating IP, storage, and inter-process communication networks into a single I/O infrastructure, Cisco UCS simplifies cabling and upstream switching while delivering uniform I/O connectivity at no extra cost.
Cisco Fabric Extender technology: The network fabric is extended directly to blade servers and virtual machines, with traffic meeting at a single point for consistent, centralized management and unprecedented visibility and control over virtualized environments.
An incremental deployment model and comprehensive partner ecosystem make the Cisco UCS the smart infrastructure choice for enterprise application deployments.
Featured Content
Improve IT Agility
Cisco UCS technology helps to create an agile, simplified, and efficient data center.

Unified Computing System
Cisco Unified Computing System is a next-generation data center platform that unites computing, network, storage access, and virtualization into a cohesive system designed to reduce total cost of ownership (TCO) and increase business agility.

Display Larger Image
The Cisco Unified Computing System is built from the following components:
Blade Servers
Deliver a scalable and flexible architecture for current and future data center needs while helping to reduce the total cost of ownership.
Rack-Mount Servers
Address fluctuating workload challenges through a varying balance of processing, memory, I/O, and internal storage resources.
Fabric Interconnects
Create a single, highly available management domain with network connectivity and administrative capabilities that support all attached blades and chassis.
UCS Management
Manage all system components and configurations through a unified, policy-driven extensible architecture.
Virtual Interface Cards
Simplify, enhance, and centralize I/O management while ensuring policy coherency and consistent network visibility.
News
Get the latest news from Cisco
Customer Case Studies
Read the latest Cisco Unified Computing case studies
White Papers
Read the latest Cisco Unified Computing white papers
Presentations
Find overviews, data sheets and presentations.
Industry Recognition
Access the latest articles and awards for Cisco Unified Computing
Performance Benchmarks
Explore world-leading performance results and industry recognition
Software and Storage Interoperability
Explore the broad interoperability certifications achieved by Cisco UCS
Videos
Unified Computing System Advantage - Video Library
Data Center Partners
Ecosystem Partners
Partner Resources

Partner UCS Accelerator Cards
Related Tools
Related Links
Products & Services
Resources
Solutions