Security Threats by the Numbers
The Cisco 2013 Annual Security Report serves up some staggering numbers.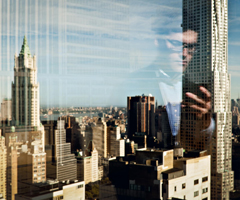 There is an ever-growing struggle to balance the need for connectedness with concern for the security and privacy of our data. As quickly as new technologies bring innovation, attackers create exponentially more unique malware. Cisco can answer these challenges by turning the network into the source and delivery mechanism for threat intelligence.
More on Security for Evolving Threats

Gen Y survey offers insight on growing privacy concerns and security threats.

The Economist reports on mobile access to business information while minimizing risk. (PDF - 542 KB)

A telecom carrier offers a first-of-its-Kind, cloud security solution with Cisco. (PDF - 675 KB)
Implementing Security for Evolving Threats
Choose the Cisco products that can best help safeguard your property.
See how Cisco security solutions can inform and help you mitigate threats.
Cisco SecureX technology offers a context-aware security architecture to help increase policy enforcement.
Expert Insight
David Lam
Chief Information Officer, Stephen S. Wise Temple
"As CIOs, we want solutions that meet needs and the missions and objectives of our organization. They must also keep our constituents safe."

Executive Connection
Learn more about security for evolving threats.

Senior Vice President, Chief Security Officer Global Government and Corporate Security
Executive Bios
About Cisco
Investor Relations