BT Builds Cloud Security Solution
Learn how BT uses Cisco technology to quickly identify voice and data threats. (2:35 min)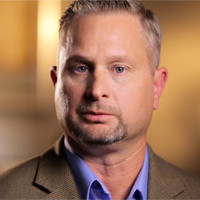 BT Builds Cloud Security Solution
Survey: Top Requirements for Cloud
Find out what over 1300 IT professionals say is essential to successful migration.
Read Report
Connect Users to the Cloud with Confidence
Organizations are quickly migrating to cloud-based models to adapt to new business needs and reduce costs. Never before has the network been more relevant and ready to deliver a high-quality user experience with ample security and operational efficiency.
The Cisco Cloud Connected Solution is a fundamental element of the Cisco Cloud Intelligent Network. It allows organizations to transparently connect users to all types of clouds -- public, private, and hybrid -- by delivering the efficiency of cloud technologies with the confidence that comes with a private network. The solution provides:
An optimized experience that increases resource utilization and reliability
Cloud security that protects business assets and meets compliance requirements
Simplified operations for process efficiency, accelerated deployment, and lower costs
The Cisco Cloud Connected framework is based on Cisco routing, security, and WAN optimization solutions. Its holistic architecture includes:
Physical and virtual platforms spanning branches, data centers, and clouds
Cisco and third-party cloud connectors that enable critical services from the enterprise network to the cloud
A simplified operational model across the enterprise and cloud
Discover new technologies that provide the intelligence and scale to transform cloud-based service delivery. Cisco technologies help enable the world of many clouds – public, private, and hybrid – where cloud-based services can be delivered anywhere, to any device.
Optimal experience:
Security:
Cloud Security: Cloud Services Router 1000v enables secure, optimized, scalable and consistent network connectivity services between the premises and the cloud provider.
Web security: Cisco ScanSafe Connector protects direct access from remote sites to the cloud or Internet.
Unified VPN: Cisco FlexVPN on the ASR 1000 Series offers a unified VPN solution for the cloud.
Simplified operations:
Cisco Cloud Connected Solution
The following enterprise solutions form the foundation that connects the world of many clouds. These leading solutions provide the intelligence and scale to transform service delivery with an optimal user experience, exceptional security, and simplified operations.
Cloud-to-Customer Connect
Branch services:
WAN services:
Cloud services:
WAN optimization and application acceleration:
Secure access and network security:
Cloud security solutions:
Cloud network management:
More Resources
At-a-Glance
Case Studies
Solution Overview
White Papers
Presentations
Top Concerns About the Cloud
Viewing this video requires the latest version of Adobe Flash Player with JavaScript enabled.
BT Builds Cloud Security Solution
Viewing this video requires the latest version of Adobe Flash Player with JavaScript enabled.
Cloud Connected Solution Overview
Viewing this video requires the latest version of Adobe Flash Player with JavaScript enabled.
Cisco Cloud Services Router 1000 Fundamentals
Viewing this video requires the latest version of Adobe Flash Player with JavaScript enabled.